Subscribe to the NewscastStudio newsletter to get the latest news in broadcast design and engineering delivered to your inbox.
In our last article, we gave you a history lesson on Broadcast 101. This time we dig deeper into the details of broadcast technology, to look at automation in the context of navigating SDI-to-IP environments.
More content is created and viewed on more platforms by more audiences. Organizations are moving beyond HD, to 4K and even 8K or 12K in the future as well as aspectless and non-resolution formats.
Today distribution and delivery are as important as image quality or production values. As a result, continued use of SDI or coaxial connections becomes potentially cumbersome. A practical and economical solution is IP transport.
Before you read on, you might be wondering why an automation manufacturer talks about SDI to IP? What does one have to do with the other?
Operationally, nothing. But in terms of long-term efficiency, the right automation and control system can ease an organization's transition from SDI to IP. As today's broadcast environments move to IP, connection and device management becomes more complex and the need to orchestrate networks increases.
It is important to work with a technology vendor who can specify the right type of control system – one that works with IP deployments of all scales, makes connecting IP devices as easy as SDI, simplifies configuration and deployment. and can keep pace with IP technology and the latest standards as they are released, including NMOS.
IP can make SDI environments easier to manage, more convenient, affordable, and efficient. For example, instead of using four SDI cables for live 4K production, a 25 gigabit fiber optic cable can move audio, video, and metadata as data packets in a 4K production environment.
IP transport is format independent, allowing broadcasters to use standard IP network technology that can route signals from any source to any number of destinations on a network. And the association of IP with diagnostics adds "intelligence" to a system.
For organizations planning to renovate an existing facility or build a new facility, it would be wise to take a close look at an IP implementation. Systems are becoming much more flexible and manageable. Signal routing is easily manageable over an IP network, through a server or other devices connected to the network with the appropriate authentication and access rights. Users can also create different workgroups with access to specific signals, sources and destinations.
If you migrate to ST-2110 (the set of SMPTE standards for sending digital media over an IP network), control of IP networks is even more critical, with video, audio, timecodes, all separated, each with its own itinerary. Each must be assigned a multicast address and then assigned individually.
Automation connects all the parts of an IP workflow, ensures they all communicate with each other, and allows you to clearly map your entire process.

Column: The New Role of Automation in Broadcasting
Gone are the days of plugging in some SDI cables and immediately seeing your camera image on the monitor. IP flows that are sent between a sender and a recipient must first be initiated, then maintained and monitored at all times. During this time, the endpoints must be configured and provisioned with IP addresses, multicast addresses, and port numbers.
The migration to IP installations is in full swing in our industry. The immediate and long-term benefits are clear with vast opportunities for deeper systems integration, improved scalability, infrastructure as a service (IaaS) development, empowering remote productions and finally dematerialization. of facilities and separation of data center productions.
All of these opportunities must be encapsulated by the platforms of the future that are built on interoperable, web-friendly technologies, with security as its core and not an afterthought (in fact, AMWA has released a suite of security specifications. aiming to provide only this core aptitude).
Control systems reduce complexity, reduce risk, increase productivity, while providing seamless integrations with other installation platforms. All of these must be supported by the commitment of companies, their development teams and their technology strategists to shape the next generation of products.
Detailed workflows can be designed with multiple parts, all interconnected and architectured by the control system. Connections are issued using NMOS IS-05 and all changes are tracked dynamically using NMOS IS-04 mechanics, which also enables device registration and discovery.
NMOS IS-07 allows to send raw or transformed reports to different interested parties to increase the visibility of certain elements of the production process. For example, on-air signal lamps can be turned on, UMD tags can be set, and signaling systems of interconnected buildings can be updated to reflect current production in progress.
Moreover, since everything relies on the technologies that underpin the Internet, there is no reason why certain elements of control cannot be orchestrated from an RCM geographically separated from the production room. Remote productions are more and more prevalent and with this also comes the need for better integrations and better controls. For example, MCR may be able to lower the shades in the maintenance room on a particularly sunny day or adjust the light level at night.
Building for the future
Here's a quick recap of how and where the right kind of automation and control can play a key role in IP environments:
Senders must be configured.
The resources of the NMOS registry must be made visible in a user interface that can highlight compatible elements.
Video, audio and data streams should be connected for each virtual input / output, giving users the option of using audio from one camera and video from another, for example.
Feature-rich control systems can simplify this by allowing the creation of logical constructs that can aggregate associated resources.
Resource changes should be dynamically tracked and reported (a receiver connected to a new sender or a device that exits the registry).
Unlike SDI, IP connections must be actively reasserted and monitored, as there is no default signal path through the network.
There are clear desires for an IaaS world where platforms are cloud-friendly. This can be achieved not only by adopting modern web technologies, but also by building from scratch using interoperable architectures such as NMOS.
Despite all the potential benefits for workflows and budgets, IP is not only the way of the future, it is also future proof. This makes an organization ready to handle any production requirements or delivery specifications. It's migration at your own pace, at the right speed.
This covers SDI to IP environments. Then, in our column series, we'll share our thoughts on interoperability.
About David Kicks, Pebble Beach Systems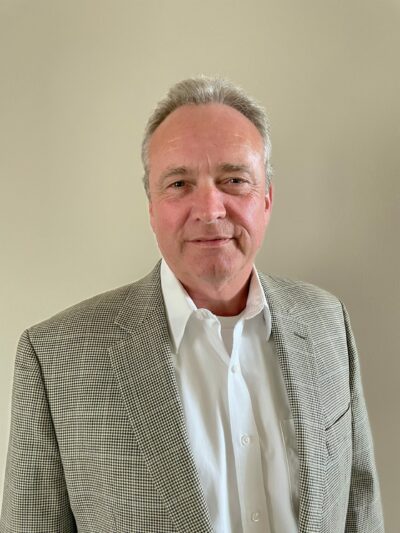 David Kicks, Vice President of Sales for the Americas, brings 40 years of diverse industry experience to his role at Pebble. Having started his career in engineering roles at Pro-Bel in the UK, then taking on commercial responsibilities at Pro-Bel and Chyron. He moved to North America in 2004 and held senior regional and national sales positions at Snell Group, Vidcheck and Telestream.
Source link