A freighter carrying 16 crew members suspected of being infected with COVID-19 is due to arrive in Perth early tomorrow morning.
Key points:
The Ken Hou is expected to reach Cockburn Sound at 1 a.m.
The Panamanian-flagged vessel last docked in Thailand on August 7
Washington Premier Mark McGowan Says "Every Precaution" Is Being Taken
The Ken Hou, which has 22 crew on board, was due to dock in Albany on Saturday, before reporting 16 crew members with high temperatures or mild respiratory symptoms.
The Panamanian-flagged grain carrier, which was last in port in Thailand on August 7, is now sailing to Cockburn Sound off Perth and is expected to arrive at 1:00 a.m.
"Authorities have instructed the ship to proceed to Cockburn Sound where we can do a better population analysis," Washington State Premier Mark McGowan said.
"The Australian Maritime Safety Authority wants the vessel to stay for a while."
Mr McGowan said a second ship with two crew members reporting cold symptoms was due to arrive in Cockburn Sound today.
However, the prime minister said those on board were not suspected of being COVID-19 positive.
"The last time she was in Indonesia, it was [August 1] so it's well outside the two weeks, so we suspect it's just a cold, but let's wait and see what the analysis shows and I hope it will, "he said. declared.
Mr McGowan said: "all precautions [is] in place to protect the state ".
WA recorded no new cases of COVID-19 overnight.
McGowan urges NSW to stick to national plan
As part of the National Cabinet's four-phase exit from the pandemic, states and territories have agreed to open borders and reduce lockdowns once 70-80% of Australians are vaccinated.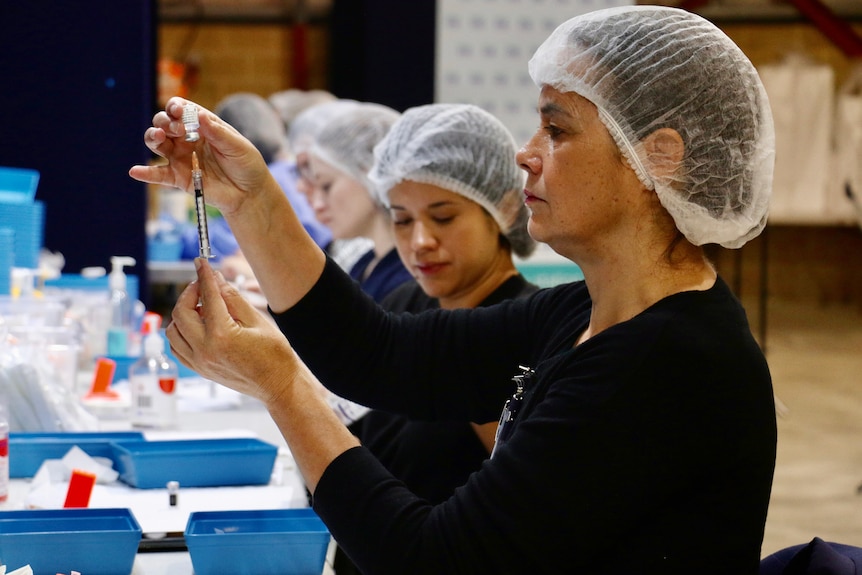 Last week NSW Premier Gladys Berejiklian said her state was "learning to live" with the Delta strain of COVID-19.
However, McGowan said the NSW government should follow the national strategy.
"I know what the Premier of NSW said yesterday, [but] she must have been in a different meeting than me.
"We have all agreed that we must follow the measures we agreed on a few weeks ago and we must continue to crack down with [a] COVID revenge across Australia. "
"There is an Australia outside of NSW"
NSW today recorded its worst day in the COVID-19 pandemic with 830 new cases and three deaths.
The number of new cases is a record for a 24-hour period in Australia, beating yesterday's total of 825 infections.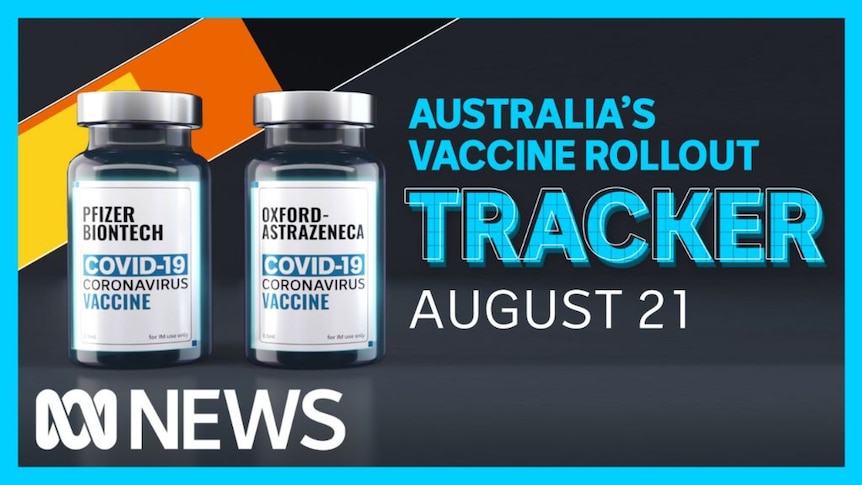 "What happened in NSW is obviously tragic and very difficult… but there is an Australia outside of NSW and we are all doing our best to keep the virus out," Mr McGowan said.
The Prime Minister admitted that Victoria and ACT were doing everything they could to "crush and kill the virus".
"It's only New South Wales that isn't – they're letting the whole country down," he said.
While Prime Minister Scott Morrison has said it is "highly unlikely" that Australia will be able to reach zero COVID in the future, Mr McGowan said the NSW approach of living with the virus should not be accepted.
"There are a lot of excuses now… because NSW didn't do what it should have done in June and for the past couple of months now they are saying the NSW model should apply everywhere, that ' that is to say give in – I do not accept it.
"We agreed on Friday that we would use all levers to remove, to bring down the virus… whether it is zero or close to zero."
Loading form …
Source link